---
JTS (Johanson Transportation Service) is a third-party solutions provider, licensed property broker, licensed ocean freight forwarder, and NVOCC helping companies manage their supply chain with solutions that exceed their unique business challenges. Providing unmatched service at a fair price, JTS offers customized freight solutions, including: dry and temperature-controlled Truckload, Less-than-Truckload, Air and Ocean Freight; Rail Intermodal; and comprehensive importing/exporting solutions with one point of contact. JTS adds value with logistics management, consulting and state-of-the-art technology systems with online tools to facilitate seamless supply-chain communications for its customers.
In 1971, Richard Johanson — a World War II veteran and author of ''A Passion for Stewardship'' — founded JTS in Fresno, California after managing a local transportation brokerage company for fifteen years. Starting with a staff of four people crowded into a small rented office at a local truck stop, JTS has grown to over eighty employees operating from six offices in four states.
Richard's son, Larry Johanson, started working part-time with JTS in 1972, helping with administrative and bookkeeping tasks. In 1975, he was appointed to start the company's Perishable division — a challenge he met successfully, expanding the company's freight base from dry food commodities into fresh produce and food products. Working full-time, Larry built up the Perishable business to a major revenue-producing entity — all while earning his BS degree in Business Administration. When Richard retired in 1989, Larry took the reins from his father and was named President. With more than 20 years as the company's leader, Larry Johanson still holds the position of President/Chief Executive Officer today.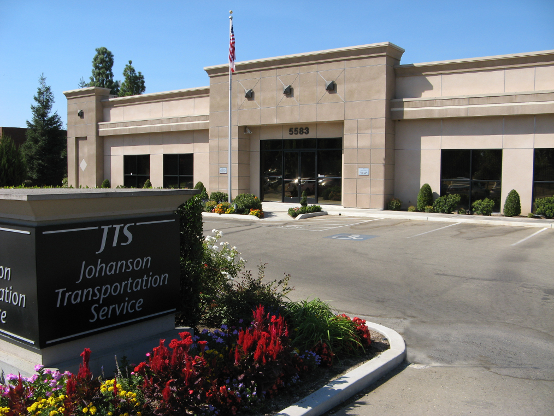 ---
OUR MISSION
Justified Timely Solutions® are provided with a focus on our core values and a continued appreciation and understanding of our customers' current and future needs.
CORE VALUES
Thoroughly fundamental to this customer service commitment is our adherence to our four Core Values: Experience...Integrity...Gratitude...Respect.
CORPORATE PHILANTHROPY
Since the company was founded in 1971, our corporate philosophy has been to give back. We support many of our customers' charitable organizations and scholarship funds and are active all year long supporting education, charities that support families, children and veterans through financial gifts and sponsorships. Locally, we've donated sizable annual gifts to Fresno State Scholarships, Fresno Pacific University and Community Hospital Systems to name just a few. Many of our employees donate their time and resources to volunteering at events in their own communities to support charities and JTS supports that effort 100%. We are grateful to our customers for helping make this possible.
SENIOR MANAGEMENT TEAM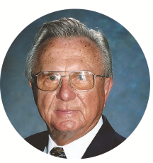 Richard Johanson
Chairman of the Board
Founded the company in 1971. Involved in long-term vision and strategic decisions.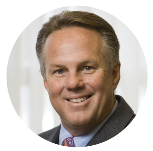 Larry Johanson
President/CEO
Dynamically leads the company with strategic vision and planning.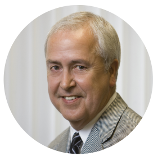 Jerry Beckstead
COO
Leads management to ensure that the company has the proper operational controls, procedures and people in place to ensure operational strength and efficiency.
Janice Spicer
CFO
Responsible for financial, human relations, accounting and investment activities.
Rick Rattazzi
Senior Vice President
Provides planning and leadership company-wide for all Perishable Freight sales and operations.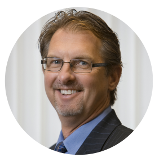 Bruce Negri
Senior Vice President
Provides planning and leadership company-wide for all Non-Perishable Freight sales and operations.
EXECUTIVES
Dave Hiersche,
VP of Technology Emeritus
Steve Hankel,
VP of Technology
Kevin O'Neill,
VP - Northeast Region
Craig Johannson,
President of Logistics Division
Randy Gabardi,
VP of Pricing & Technologies - Logistics Division
Alicia Ruiz,
VP - Compliance & Legal Affairs
Jeff Mosqueda,
VP of Corporate Sales