---
A PROMISE MADE IS A PROMISE KEPT
It started in 1971, when Richard Johanson left his managing position with the California Trucking Exchange. With the support of his wife Althea, loyal colleagues, and customers, JTS was launched on August 9, 1971.
Leveraging his decades of experience, Richard was intent on setting his own high standards of service in the JTS business model, and the company soon thrived under his leadership.
The promise of ethical personal and company conduct remains intact today as the basis of JTS' business practices. It also extends to the local communities in our regional offices.
Richard's son, Larry Johanson, joined JTS in 1972, learning the business from the ground up, then expanding their freight base from dry to perishable goods. When Richard retired in 1991, Larry was named the new President/CEO and still holds that position today.
With 30 years as the company's leader, Larry credits JTS' success to the loyal executive team with which he is proud to serve – many with over 30 years of tenure this year:
Jerry Beckstead – Chief Operating Officer – 44 years
Janice Spicer – Chief Financial Officer – 34 years
Rick Rattazzi – Senior VP – 36 years
Bruce Negri – Senior VP – 28 years
Dave Hiersche – VP Emeritus, Information Technology – 35 years
He encourages the entire staff to be innovative thinkers and empowers them to make decisions, driving many of the strategies to move JTS forward and stay competitive into the future.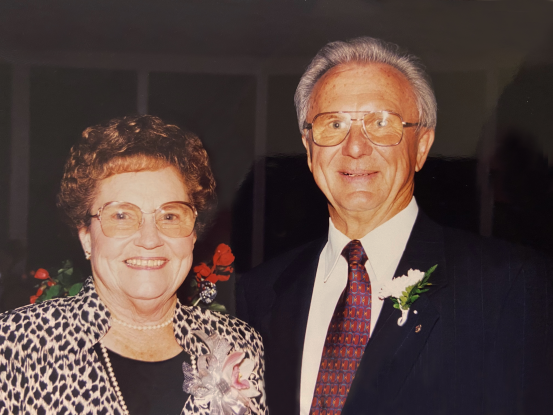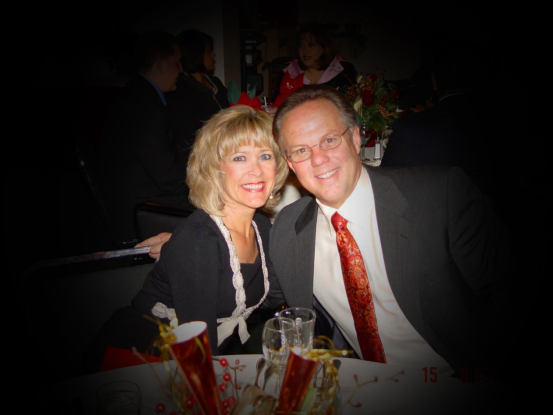 ---
OUR COMMITMENT TO HIGHER STANDARDS
From the very start, JTS has been committed to applying the highest possible standards of service, professionalism, and ethical principles daily as we work with our shippers and carriers.
We believe these standards set us apart in the freight transportation industry and have contributed to our ability to retain long-term customer relationships and a strong reputation as a leading third-party logistics provider.
Every day our shippers count on our commitment and consistency in providing personalized service and quick responsiveness to their issues.
Fundamental to this commitment of higher standards is our adherence to four Core Values:
Experience
Our customers and business partners can rely on our long history of achievement to guide their logistics operations.
Integrity
Our moral and ethical values are threaded throughout our internal business procedures, and this is reflected in the way we treat our customers. We strive for complete quality assurance and ethical practices with each shipment.
Gratitude
We express gratitude to our customers by always seeking to add value to our partnerships, offering complimentary analysis and consulting to achieve their goals, including improved operational efficiency, better performance metrics, and cost reduction. We also offer our customers the use of our state-of-the art, arriviture® cloud-based TMS at no cost, helping them manage their logistics activities and communications online.
Respect
We treat each customer as a respected business partner and work towards their success as much as we do our own. As a result, we've established trusted, long-term relationships.
These core values are enmeshed internally as seen in how the staff and managers treat each other daily. Our positive family atmosphere is a key component in the longevity of our employees.
CORPORATE PHILANTHROPY
Since 1971, our corporate philosophy has been to give back. Throughout our history we have donated to over 125 charities to fund scholarships and serve families, veterans, the homeless, people with illnesses/disabilities, animals, and dozens more.
Our #JTSCares team actively serves as a group, or individually, donating their time and energy to charities in their own communities. They continuously seek out new causes to support and plan volunteer events companywide.
The #JTSCares program allows us to be good stewards of the resources we have. We're grateful to our customers for making this possible.
HISTORICAL TIMELINE
From humble beginnings to becoming one of the nation's leading freight transportation providers, JTS has innovated and grown along the way to meet and exceed our customers' changing business needs and the evolving conditions of the industry.
To follow our journey, visit our pictorial timeline of excellence, or read our 50th Anniversary Brochure. (links to new page HISTORICAL TIMELINE & view/print brochure link)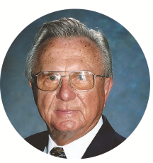 Richard Johanson
Chairman of the Board
Founded the company in 1971. Involved in long-term vision and strategic decisions.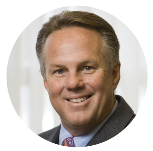 Larry Johanson
President/CEO
Dynamically leads the company with strategic vision and planning.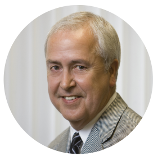 Jerry Beckstead
COO
Leads management to ensure that the company has the proper operational controls, procedures and people in place to ensure operational strength and efficiency.
Janice Spicer
CFO
Responsible for financial, human relations, accounting and investment activities.
Rick Rattazzi
Senior Vice President
Provides planning and leadership company-wide for all Perishable Freight sales and operations.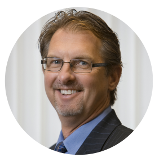 Bruce Negri
Senior Vice President
Provides planning and leadership company-wide for all Non-Perishable Freight sales and operations.
EXECUTIVES
Dave Hiersche,
VP of Technology Emeritus
Steve Hankel,
VP of Technology
Kevin O'Neill,
VP - Northeast Region
Craig Johannson,
President of Logistics Division
Randy Gabardi,
VP of Pricing & Technologies - Logistics Division
Alicia Bly,
VP of Corporate Operations & Legal Affairs
Jeff Mosqueda,
VP of Corporate Sales